Coverage Area
Due to the pandemic, we are currently serving the tri-county area.
Contact us to discuss your next project today 954-585-0997.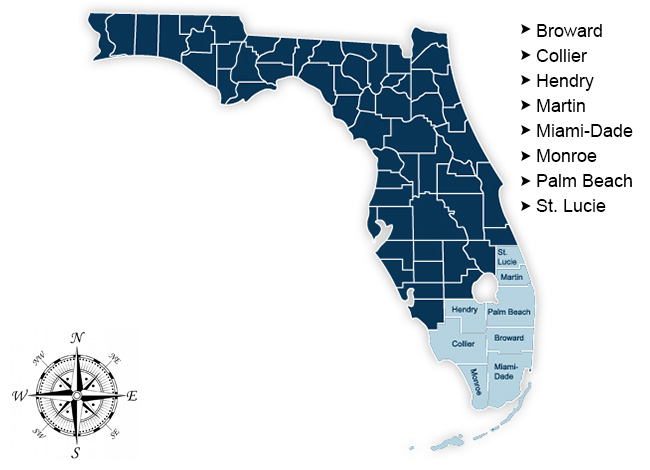 Local Land Surveyors
Why is it important to hire a surveyor near me?
A premium is placed upon accurate research and keeping ahead of the changing laws and practices affecting land surveying and land ownership. Stoner & Associates understands that this is especially true with regards to the local laws and practices near your project.
By exchanging ideas, through participation in professional associations and societies, and continuing education through attending workshops and seminars, our surveyors and related professionals pursue their continuing excellence to achieve the best possible results for our clients.
Stoner & Associates has practiced the art and science of land surveying, rising to the top of our industry with a focus on good character, reputation and the successful completion of projects. We are always seeking innovative solutions to improve our survey products and reduce turn around times. We are continually updating our equipment and software to insure rapid and accurate data acquisition. Our personnel are trained to look for innovative ways to approach your project through the use of technology.
We deliver critical surveying services in a timely and accurate manner, making Stoner & Associates a trusted partner to both the private sector and government. We provide local surveying and mapping from St. Lucie County to Monroe County on the East Coast as well as through Hendry County on the West Coast.
Broward County – Collier County – Hendry County – Martin County
Miami-Dade County – Monroe County – Palm Beach County – St. Lucie County