News
30th Anniversary of Stoner & Associates, Inc.
Stoner & Associates, Inc. is proud to celebrate 30-years of providing quality surveying services throughout Florida. Since its founding in 1988, Stoner & Associates has experienced a tremendous growth and expansion of services designed to meet their clients' specific needs while holding true to the mission of Experience, Excellence, Service and Technology.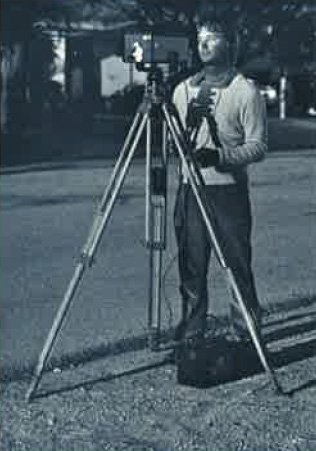 The company was founded in Davie, Florida by James Stoner back in 1988. As a proud second-generation Land Surveyor, James has over 45-years of surveying experience in South Florida. Initially beginning his surveying career at Williams, Hatfield & Stoner, Inc where he worked his way up the ladder to become Vice President of the Surveying Department and then on to founding his own company thereafter.
"Stoner & Associates, Inc. growth has been driven by our strategic approach to deliver critical surveying services in a timely and accurate manner, making Stoner & Associates a trusted partner to both the private sector and government," said James Stoner, President. He added, "We always apply the highest standards of accuracy and data collection to the surveys that we produce. It is our goal to provide accurate results and excellent products that meet or exceed our client's expectations."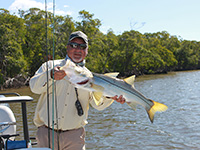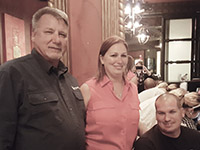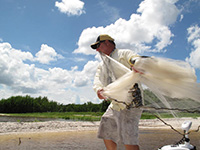 The company's milestone comes alongside a significant personal milestone for Mr. Stoner who is also celebrating his 65th birthday this year. His passion for Surveying has transitioned into the next generation making Stoner & Associates a true family run business. Mr. Stoner is joined in celebrating both of these milestones with his son Douglas, a field crew supervisor and his daughter Leigh Anne, who is the Internal Operations Manager along with the wonderful staff and crew of Stoner & Associates.
---
Technology Is Transforming - The Surveying Industry
As technology is rapidly changing how we live our day to day lives; technology is also playing a significant role in transforming industrial techniques across multiple industries.
Just as with other industries, surveying and mapping has rapidly evolved through new technological advancements that have revolutionized the field over the past few decades. Some of these advancements include robotic total stations, electronic distance measuring, lasers and ultrasonic tools along with drones and the advancement in GPS technology.
With the implementation of global positioning systems (GPS); the accuracy and speed in which surveys are performed has been transformed within the industry. As time and technology advanced over the past decades, GPS itself has significantly evolved from a handful of NAVSTAR satellites to a global constellation now referred to as Global Navigation Satellite System (GNSS) used to pinpoint positions anywhere in the world. These technological advancements have not only lead to faster and more accurate surveying but have improved cost efficiency and safety in the field.
With the assistance of other technological advancements in the field, GPS has revolutionized and will continue to revolutionize the industry for years to come. However, unlike other industries where technology is replacing workers, the need for experienced surveyors is still in high demand due to the complexity and expertise needed to properly implement these tools and deliver results that will stand the test of time. This has lead to great growth and demand in the industry over the past few decades.
While there are many benefits that technology has delivered in the field of surveying; the main benefits can simply be broken down into four key components that are essential in providing quality surveying and mapping services in 2019; speed, accuracy, cost efficiency and safety.
---
What You Should Know When Looking to Hire a Commercial Property Surveyor
So, you need a land surveyor; how do you find a qualified one? What should you expect in your survey?
There are many questions like these that you may be asking yourself and these are good. However, finding a qualified commercial property surveyor goes well beyond the "basic" questions. To help you make an informed decision; we have developed a list of questions and qualifications you should consider during your search for a professional commercial property surveyor.
Questions to Ask:
Are you licensed and insured?
This is common with most incorporated survey firms; however, having the right coverage is much different from project to project.
Do you have experience in completing the type(s) of survey(s) I need?
This is one of the most important questions you can ask due to the wide range of commercial survey types and the equipment needed to properly and accurately complete them. Experience drives accuracy, speed and overall quality of the final report.
What equipment will be used for my survey?
This is an extension of the experience needed; You want to ensure that your survey firm is operating with the latest technology and equipment available to provide an accurate and precise survey for you.
Availability and Timeframe?
In today's fast paced world, time is money and having to wait for a survey to be completed can cost you in the long run. Therefore, it is important you have a proper understanding on the length of time the survey you are requesting should take. An experienced survey firm should be able to give you an accurate time table which you can utilized to complete your overall planning.
Other Qualifiers to Consider:
Training & Education

What Professional Affiliates or Certifications Do They Have

Are They Familiar with the General Area of the Survey

Can a Price Estimate Be Provided

What Is Included in the Final Report
If you are looking for a qualified commercial property surveyor, Stoner & Associates, Inc. is here to help. We will answer all these questions and more. Call us today to discuss your project at 954-585-0997.
---
About Stoner & Associates, Inc.
Since 1988, Stoner & Associates, Inc. has continually provided the highest level of quality service to each and every project. Staying true to the company mission statement of Experience, Excellence, Service and Technology: These are the watchwords that we apply to each of our clients' projects. Today, the company services the greater South Florida area including Broward, Miami-Dade, Palm Beach and Monroe Counties. Allowing the team of professionals to deliver critical surveying services in a timely manner to both the private sector and the government. For more information on Stoner & Associates, Inc., please call (954) 585-0997or visit www.stonersurveyors.com.